Magaluf Events Guide for 2024
Magaluf alongside Ibiza has been the top holiday destination for the past ten years - And its not slowing down! Unrivalled beautiful beaches, scorching hot climate, world class nightclubs - what more could you want for an escape from the UK.
Choose one of the following you want to know more about....

Magaluf Clubs
Magaluf's night life is notorious! nowhere, and we do mean nowhere has a party reputation like Magaluf - and we're proud of that! The Puenta Baena or the Strip as its better known is simply half a mile of pure carnage! Over Fifty bars, Five nightclubs, four tattoo shops, a bungee ball... Oh and a KFC! Check out our guide on bars and clubs in Magaluf.
Clubs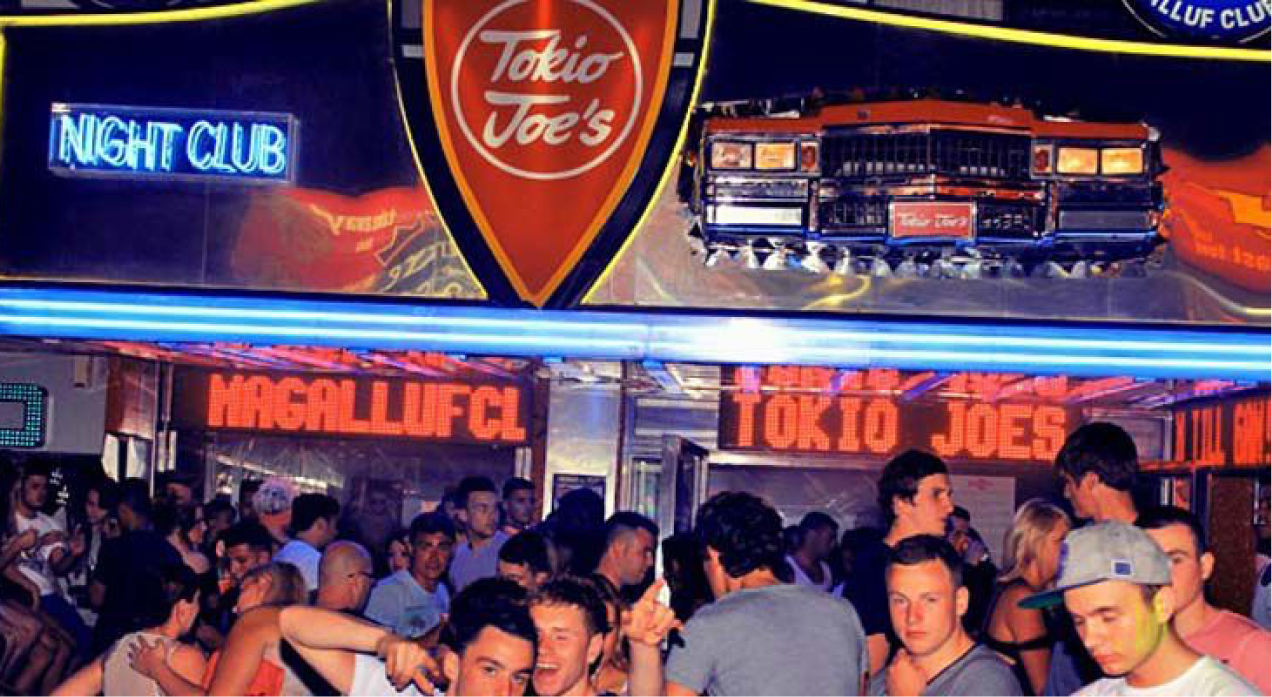 Tokio Joes
Tokyo Joes is part of the Magaluf Club Pass (MCP) family and is situated next To Chaplins bar half way up the Puenta Ballena (Magaluf Strip). This is one of the most famous nightclubs in Magaluf and is definitely one of the busiest. Tokyo Joes is the Ultimate club for experiencing the very best of Hip Hop and R+B music. This is an urban club like no other in Mallorca with live performances from the likes of Skepta, Lethal Bizzle and Tinchy Stryder. You will also find the hottest DJs performing here throughout the summer.

The club itself has a huge dance floor with a state of the art sound system. It has 4 bars with over 20 bar staff combined which gives you an idea of how busy the club is. The ticket to Tokyo Joes comes with a smart Wristband tupped up with €30 credit. The club typically starts bouncing around midnight and goes right the way through until 6am!

If you like to pop bottles there are VIP booths which we can book for you just drop us an email if you would like this in an exclusive Vip area. There is limited space so ensure you book early for the VIP treatment.

Tokyo Joes a firm favourite for Magaluf holiday makers and tens of thousands of you will visit each year. if you are coming to Magaluf make sure you pay it a visit. This club is also included in the Magaluf Events Ultimate Package which is the hottest 9 events in Magaluf for an unreal price of just £99.
Boomerang Club
Boomerang Nightclub (Also part of the MCP franchise) is one of the oldest clubs on the strip but definitely still the most popular. It is situated half way up the Magaluf strip next to Icon Bar and opposite the Chippy fast food joint. It is a Big spacious underground venue with a legendary sticky dance floor that every great club in the land would be proud of. In the club you will find podiums, a slick VIP area and private bar and 3 additional bars which means you'll never be waiting around for a drink. Some of the Islands biggest resident DJ's play here and this is evident in how popular the club is every night, it is also famous for its legendary workers parties where you will find Sunset Booze Cruise Resident DJs hosting a workers party every night of the week which is from 4am-6am. Every night there is something special going on in Boomerang, these guys pull out all the stops to ensure your favourite reality tv celebrities are in attendance, Mark Wright, Michelle Keegan and the Geordie Shore crew are always packing out the place! Oh and did we mention this is everybody's favourite pulling place in Magaluf, no one here leaves alone! One all inclusive night in Boomerang nightclub is included in the Magaluf Ultimate Package deal which makes it a steal at just £99 check it out here www.magalufevents.com/ultimate-package . The great thing about the MCP clubs is that once you get a stamp to one of them you can simply gain entry to all of their venues. You can also use your Smart Wristband in all the venues.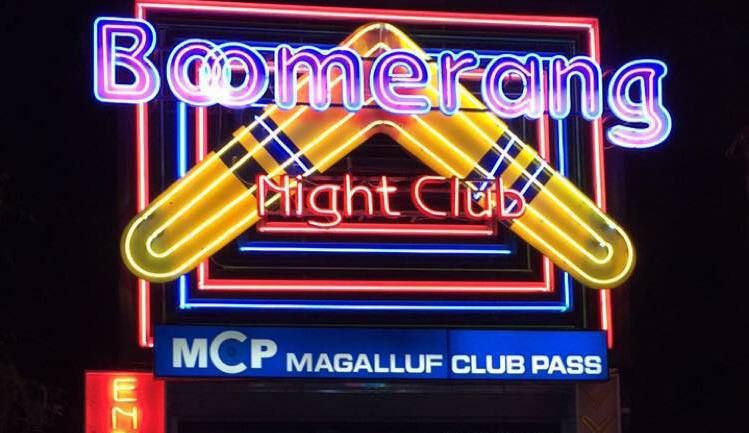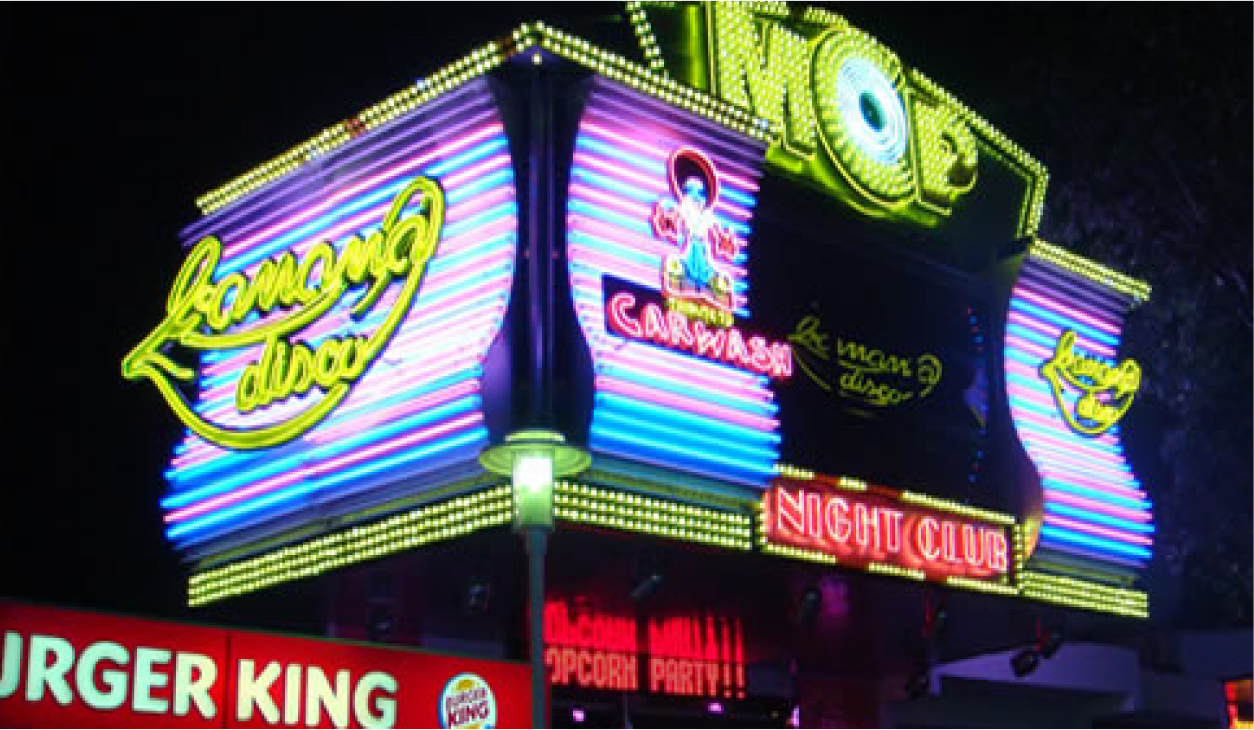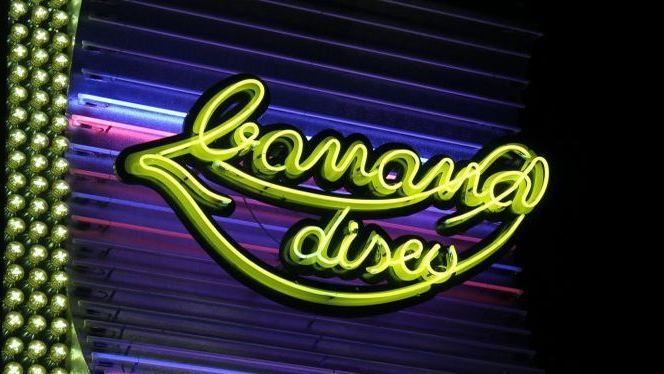 Bananas Club
Bananas nightclub is probably the most famous club on the island with the exception of BCM. It has been open for over 20 years and has seen nearly one million clubbers through its doors making it well known in Magaluf's busy nightlife. Bananas is also part of the MCP family where you can gain entry to all 6 clubs for one price each night. Bananas is situated at the top of the strip opposite Mulligans bar which is great if you are staying in the TRH, Sotavento, Florida, Flamboyan, Vista Nova or Lively Magaluf hotels. Bananas has the biggest dance floor on the Magaluf strip. In the club you will find sexy podium dancers, laser beams, 4 fully stocked bars, and great vibes. Bananas is home to some of Magaluf's oldest resident acts such as Cascada, Darren Styles, Basshunter who will take you back to yesteryear with their catchy classics. This club is also used for Hardcore in the sun and Magaluf Ultimate Getaway so you will find all types of dance music in this venue. Everybody who comes to Magaluf has to enjoy at least one night in Bananas. It is a club like no other. Next door you also have the infamous Car Wash Party! Everyone loves a foam party, soapy bodies, skimpy clothes.... And the rest? Well that's none of our business! Magaluf Events work closely with MCP providing all of the club nights at the best possible price drop us an email at office@magalufevents.com if you would like tickets/VIP for any MCP club.
MCP Carwash Nightclub
Carwash nightclub is situated next to Burger King and Bananas Disco at the top of the Magaluf strip of bars. Carwash is well know for its themed party nights which include the legendary Foam and MCP Paint Party. It is fair to say that Carwash club provides the messiest night in Mallorca. Each week thousands of you choose Carwash for your night events and party until 6am and there is good reason for it! Carwash is part of the Magaluf Club Pass (MCP) nightclub chain alongside Boomerang nightclub, Bananas nightclub, Tokyo Joes nightclub, Icon Bar and Honeys lap dance bar. This means that when you have entry to one of the MCP clubs you can gain entry to all of the clubs they own which is why MCP is so popular with everybody who comes to Magaluf. The venue is perfect for these messy nights it boasts a fully stocked bar, a huge stage for production a specially designed dance floor with an amazing sound system for you to party through the night, The MCP Foam party takes place every Tuesday night, where thousands of gallons of foam are poured from foam cannons onto the dance floor. The MCP Paint party also hosted in Carwash club takes place on Sunday nights and neon paint is sprayed from all angles creating a clubbing environment like you have never seen before. Tickets for this Magaluf club sell out in advance so it is well worth pre booking your tickets with us at Magalufevents.com. The Magaluf Ultimate Package also work closely with Carwash Nightclub and with every Ultimate package sold it includes one night in Carwash for the foam and paint party and also another night in MCP nightclubs both with €30 Credit to spend with your Smart Wristband . If you are looking to party hard on your Magaluf holiday then this is the best package for you considering one night in the club will cost upwards of £35 per person.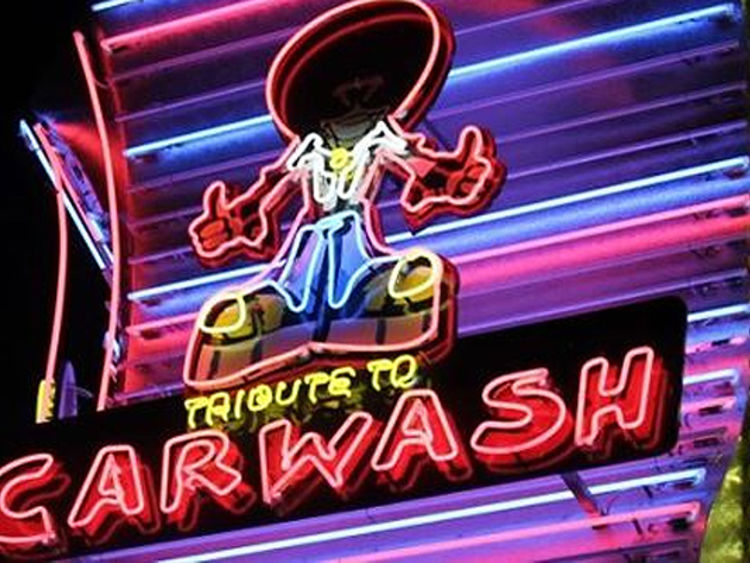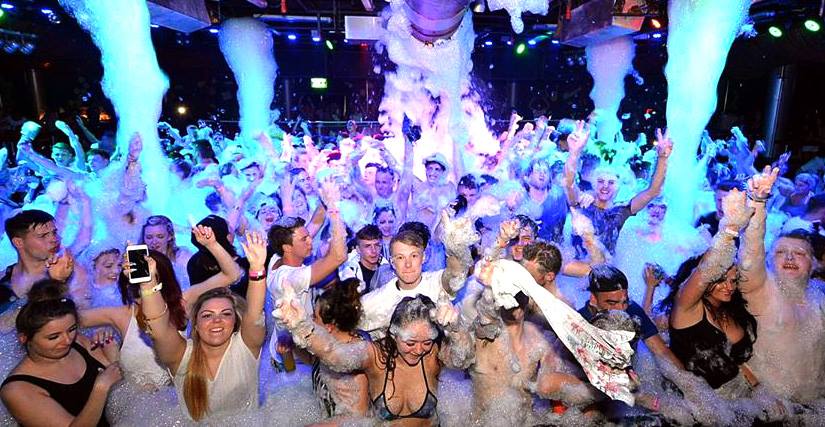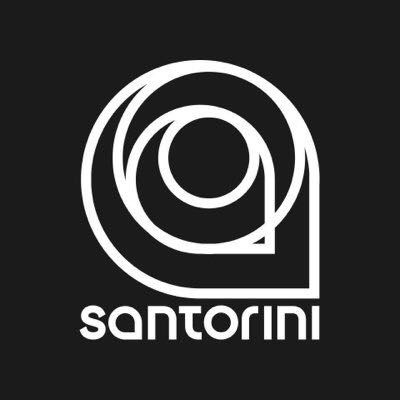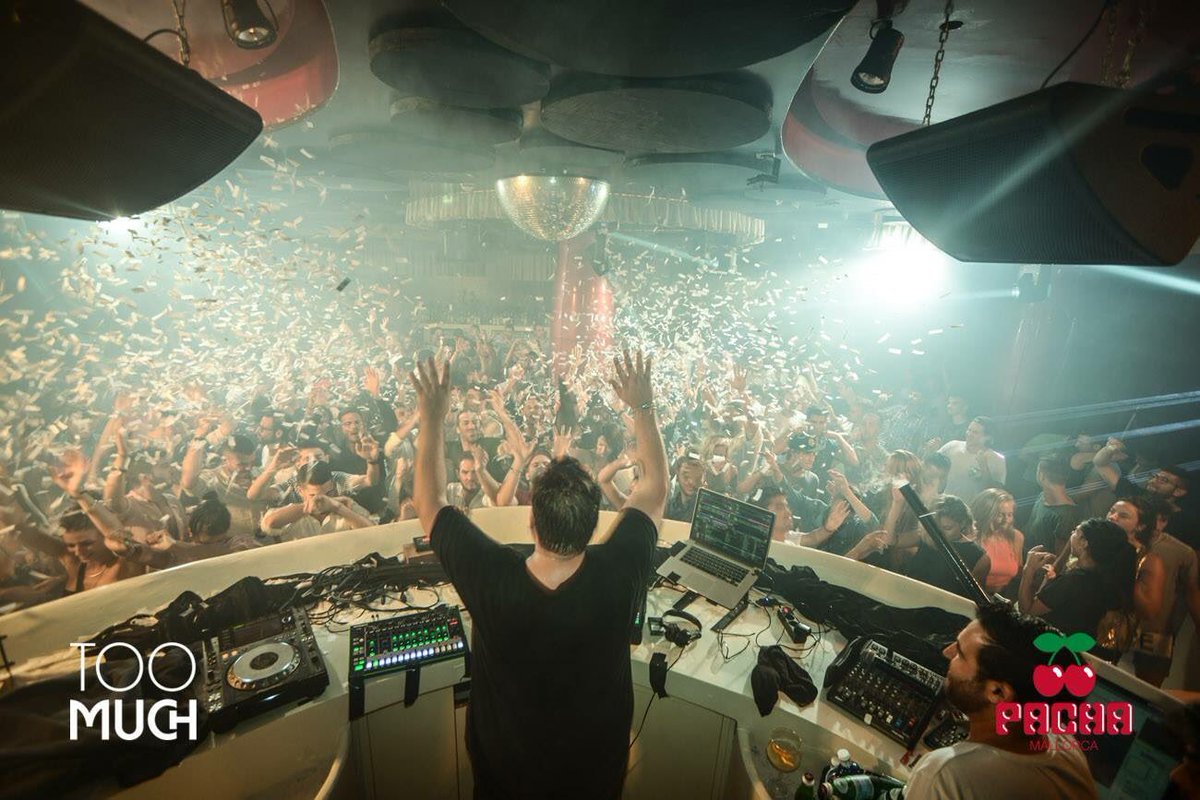 Santorini Club Mallorca
Santorini Club Mallorca is Mallorca's newest and it's fair to say most flashiest club. Technically not a Magaluf Club or part of the Magaluf nightlife scene as it's Based in Palma but it's one that should be definitely on your radar if you appreciate the finer things in life when clubbing. The santorini club is in fact the old Pacha Club and can be found at the beginning of Palma seafront which is only about a 20 minute taxi ride from the Magaluf nightlife scene. In truth this club is a million miles. Ore advanced than the Magaluf clubs and this is reflected in the drinks prices and entrance fee. Once inside Santorini nightclub you will be able to enjoy the most expansive and luxurious terraces on the Island. This club is an absolute shrine to music lovers escaping the British chart for more house, EDM and Tech. All of this can be found in the unbelievable dance room, and luxury lighting, then this is your nightclub. Restaurants, bars and hotels that will comfort your trip surround it. In Paseo Marítimo there are all the facilities you may need during your day and then you can end your night at the Santorini Club Mallorca. Although this nightclub has been hugely renovated from the Pacha days it still holds the essence of its previous magical owner. Also check out the VIP options available- great for a special occasion. We appreciate that it's a taxi ride away from the Magaluf nightlife but it's great to experience a whole new way of clubbing in Mallorca which simply can't be found in any of the Magaluf clubs 2019.
TITOS
Again, this can't be technically classed as a Magaluf Club as it's a short taxi ride to the capital of Palma. But such is its magnitude outside the Magaluf nightlife scene we felt it was imperative to get it in there... Tito's is Mallorcas' oldest club and has. Ever diminished in its popularity over the years. It was famously the setting for Christiano Ronaldos 21st Birthday which proves the prowess it holds to stage such an event. Unlike many Maga clubs It has three completely different dance rooms, where you can experience completely eclectic styles of music. And it has several VIP areas for those who appreciate a. Ore sophisticated clubbing experience. customers, with an exclusive setting that you cannot miss. Club TITO'S is one of the most unique and iconic buildings in Mallorca. Famous for its colossal structure and its beautifully elegant glass elevator that takes you into the club. Also worth a mention is the vista views overlooking the whole Palma Bay and the famous Cathedral of Mallorca – Inside Titos you will enjoy the best international DJ music and artists that Mallorca 2019 has to offer. This is a definitely recommendation from us here at magaluf events if you are looking to get off the Maga strip for one night of your holiday. Tito Bar Magaluf front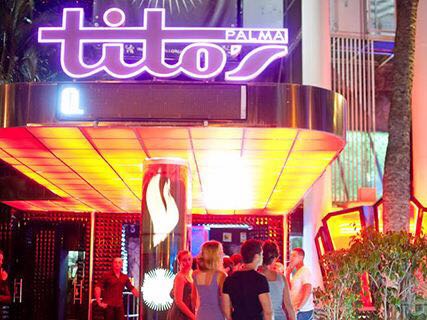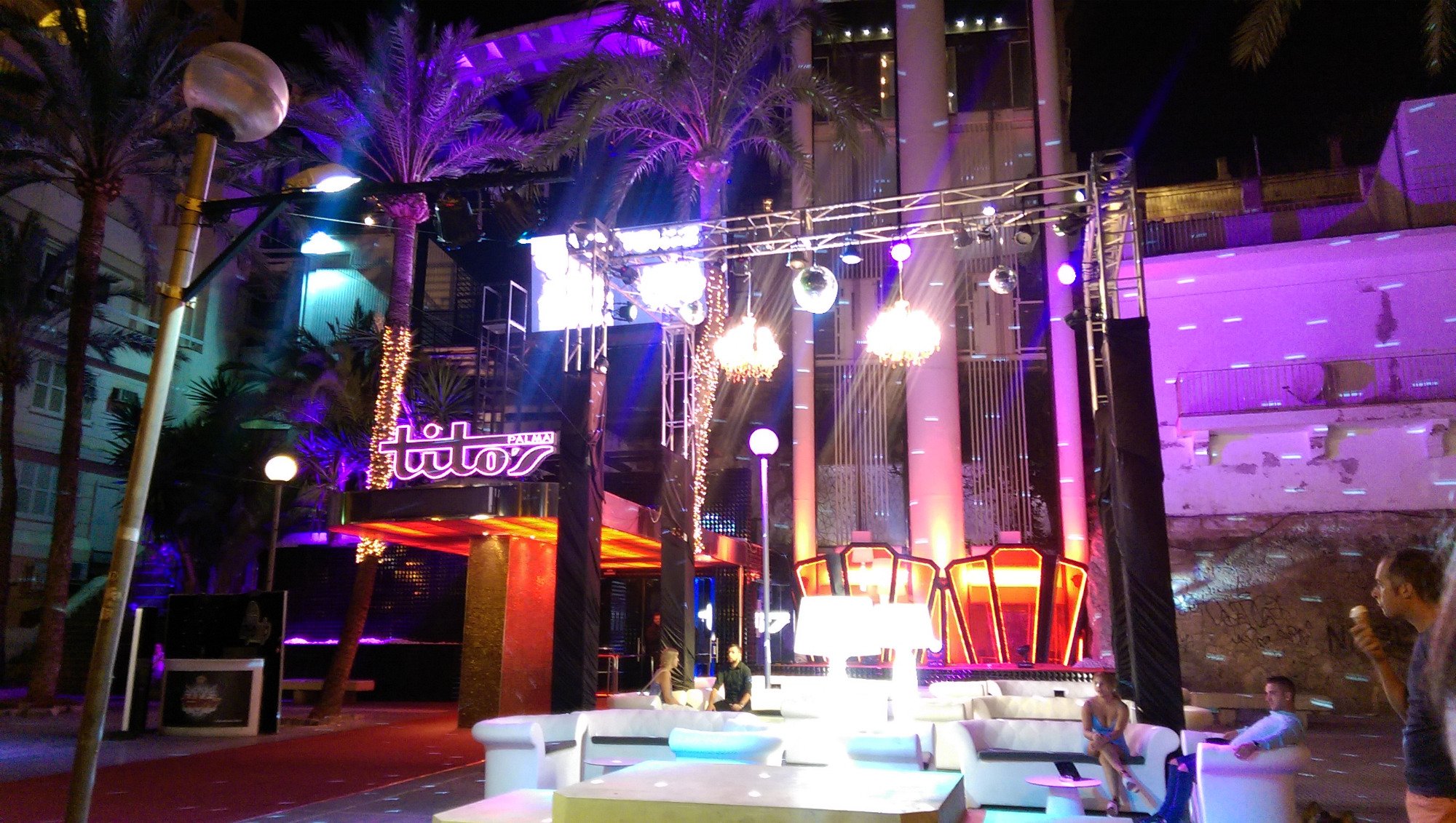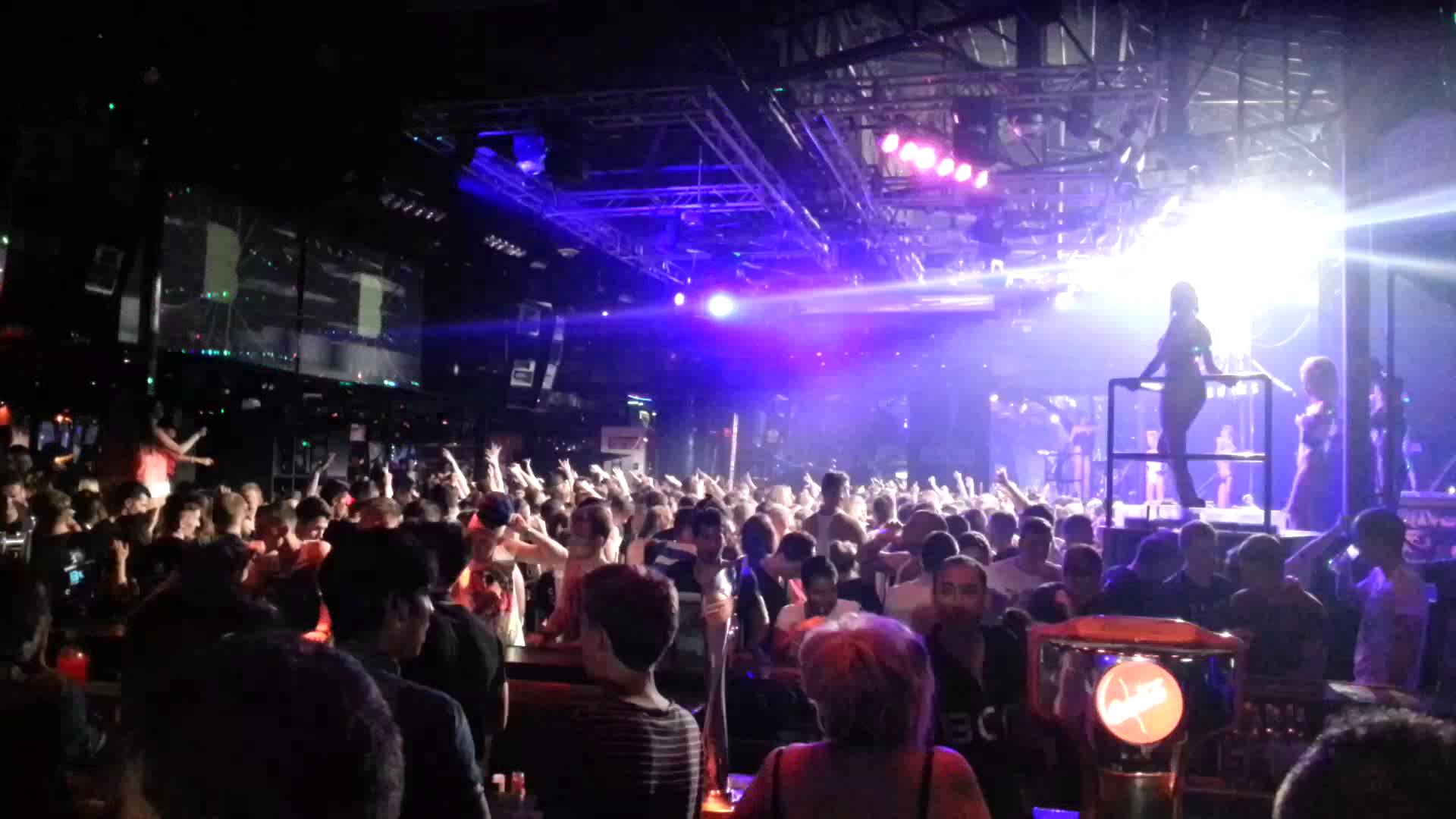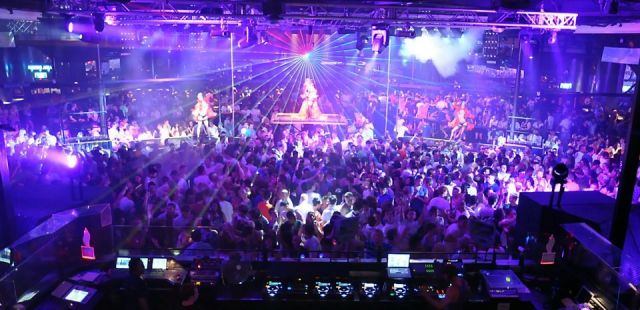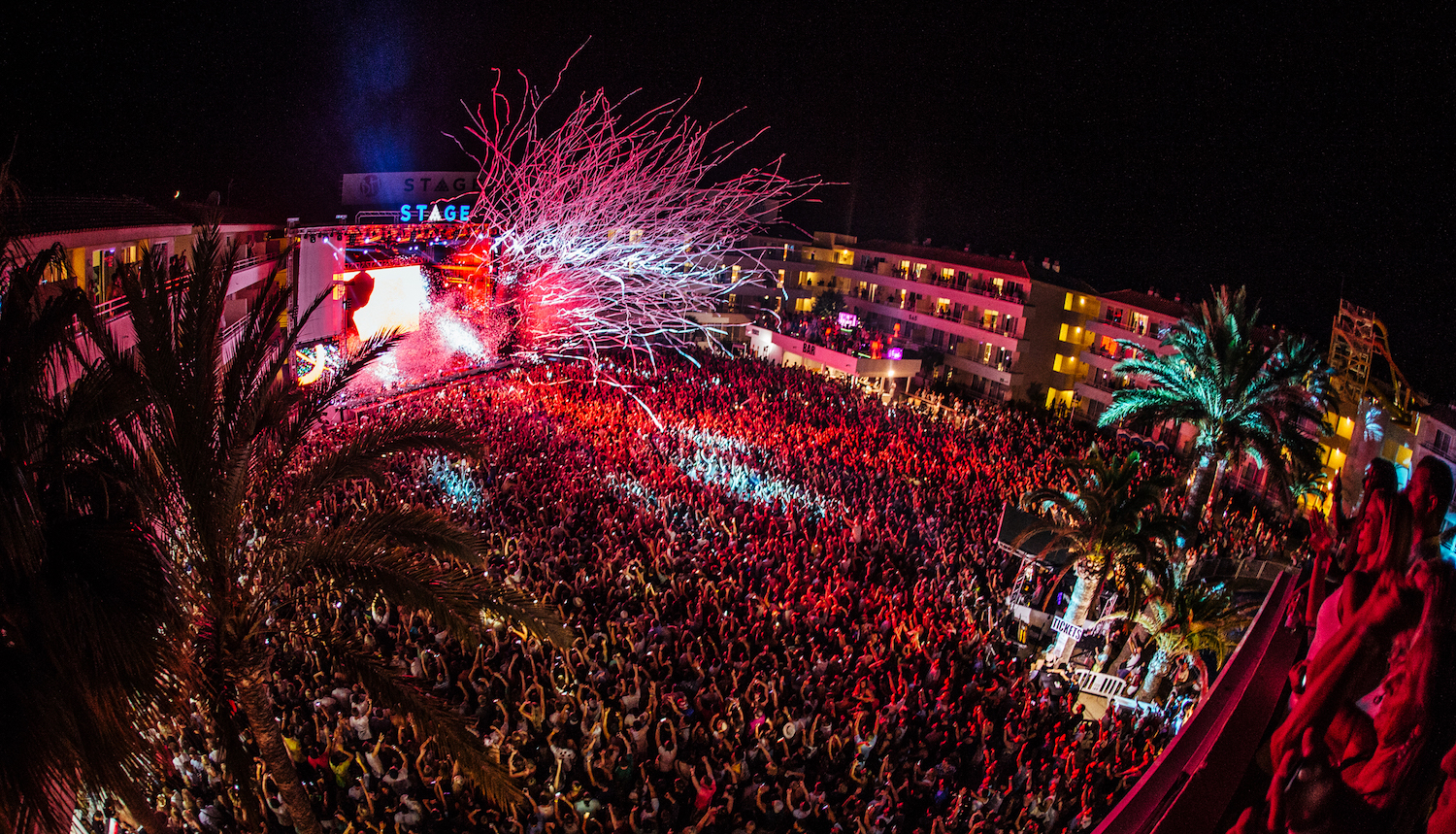 BCM Nightclub
After its recent closure BCM Nightclub is now aiming to be the powerhouse it once was. A couple of years ago thousands of people each night would flock to BCM nightclub to experience the best DJ's in town with Cream residents twice a week and even Calvin Harris as a weekly resident. in 2017 The club was closed for the summer which resulted in MCP taking the reigns as the most popular clubbers choice. Boomerang, Bananas, Tokyo Joes and Carwash were packed with tourists every night of the summer. We are all hoping that BCM will become busy again, for the past two years MCP nightclubs have overtaken BCM as the most popular clubs in town. We do not include BCM nightclub in the Magaluf Ultimate package any more due to it still gaining momentum and not being the club it once was. However if you want to purchase BCM tickets just drop us a message and we can provide them at the cheapest BCM Planet Dance – the one club in Magaluf that needs no introduction but we will give it one anyway. BCM is The Biggest Nightclub in the whole of Mallorca and used to hold the accolade of being voted the 5th best club in the World. Now if that doesn't grab your attention then we don't know what will! The BCM complex has a colossal capacity of more than four thousand people, which during peak summer it often reaches, giving you that ultimate clubbing atmosphere. The BCM complex is spread over three separate floors. On entry you will find yourself in BCM main room. Prepared to be in awe as you will experience one of Europe's largest, spectacular and impressive 3D laser shows with FX, sexy international podium dancers and not to forget the ice-cold Megatron to periodically cool down the supercharged revellers. Summer 2019 will also experience BCM's worlds first 125,000W Funktion One Sound system, the most sophisticated of club sound systems and amongst the most expensive in the world. The Crank of the volume is only impressive however if it's played from some of the biggest acts in the world and this is one area where BCM will always be leading the way in Magaluf. Thousands of thrilled Clubbers have been fortunate enough to experience the BCM brilliance of Hardwell,Dimitri Vegas and Like Mike, Martin Garrix, Nicky Romero, Skrillex, Steve Aoki, Calvin Harris Snoop Dog, Deadmau5, Nervo, Avicii, Tinie Tempah, Example, Rudimental… the preparations for the 2016 lineup will be well underway, one thing is for certain... It will not disappoint. For those who like the finer things in life, BCM offer several exclusive bespoke drinks packages and VIP lounge treatment. Watching BCM's unbelievable acts from the top floor of the club is a once in a lifetime experience. For more details please ask at the ticket outlets in resort. BCM Millenium, which is on the bottom floor of the BCM complex has steadily gained a notorious reputation for holding the most memorable and craziest parties in the whole of Magaluf. Whether its the Foam Party, Water Party, Paint Party or the outrageous Washing Machine Party, BCM Millennium offers that ultimate 'anything goes' which allows you and your friends to completely lose any inhibitions. BCM Millenium is quite simply a must do when visiting Magaluf. Again, don't even think about bringing your wallet as from the moment you walk in to the moment your crawl out you will be given a completely inclusive. Millenium the floor under BCM (where is performed twice per week the world famous foam party)and a big open air Terrace with smoking area and bars like Baywatch.Your admission fee entitles you the entry to BCM and Millennium .