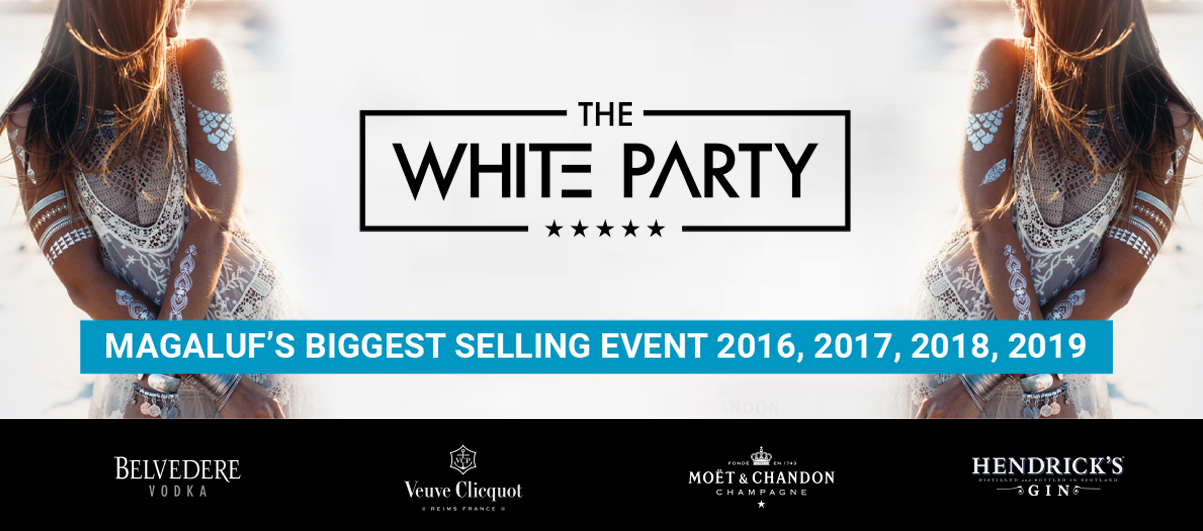 MAGALUF WHITE
PARTY 2022
Magaluf Events and #WeAreVip are proud to welcome back the islands classiest and most Instagram-able night!
Following on from the success of one of Ibiza and Miami biggest Beach-Club nights we are proud to announce the much awaited return of the Magaluf White Party for its fourth summer here in Mallorca! Join us first for the Ultimate White Party warm up- as we exclusively take you down to our themed Pre-party to raise the temperature before the incredible main event. We'll bring you chic face glitter along with Ibiza inspired white-Party accessories, all whilst sipping on champagne and strawberries!
The Magaluf White Party will be held on the most exclusive Beach Club just off the shores of the Magaluf Beach.
As the sun sets over the Magaluf White Party you'll see a carnival of DJ's, world class entertainers and go-go dancers.
Our resident Photograoher will then set your Instagram alight with world class photos along the amazing White party backdrops! For those who love the VIP lifestyle and the gliteratzi this is undoubtedly Magalufs most exclusive night.
The dress code is amazingly simple.
Think Sexy, Think White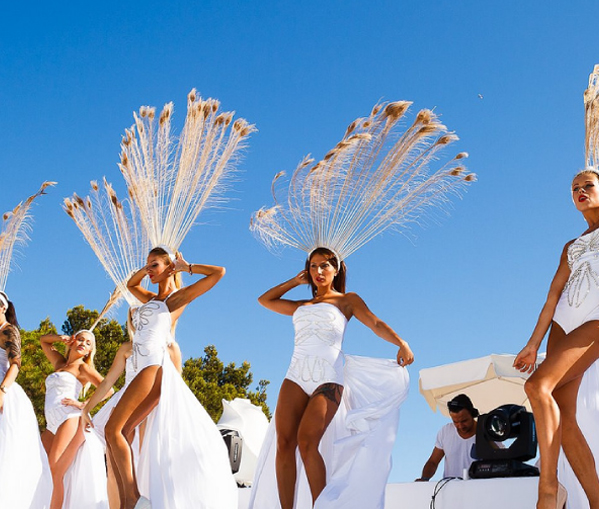 Here at Magalufevents.com we dont do hype or over advertising- we let our reviews do the talking!
Read through past White Party customer reviews and opinions! Reviews are then best way to HONESTLY let everyone know how much you rated an event! Jump to the website Reviews.com to read hundreds of independent reviews- just search 'Magaluf Events Company' Happy reading and you can see why the White Party has become such an integral part of the Magaluf Nightlife scene!
Whats included
white party magaluf
Standard
£20
Five star beach club
Chic white party face glitter
White party accessories
Live percussion
Live international ibiza dj
instagram photo shoot
free hd photography
1000+ Party people all in white!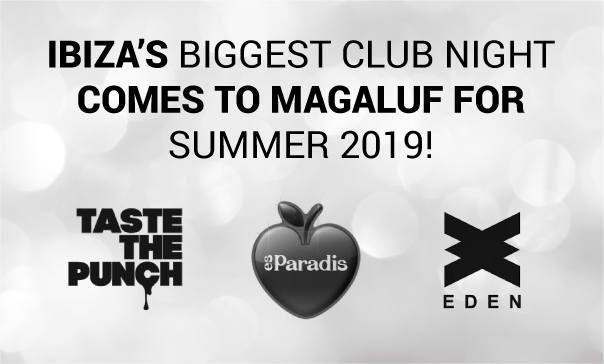 Warning - please note the white party is exclusive to the magaluf events website and the £99 ultimate package. If you see it advertised in any other £99 packages from knock off sites it's fake. You will unfortunately be refused entry into the venue. Plese only buy through this trusted site.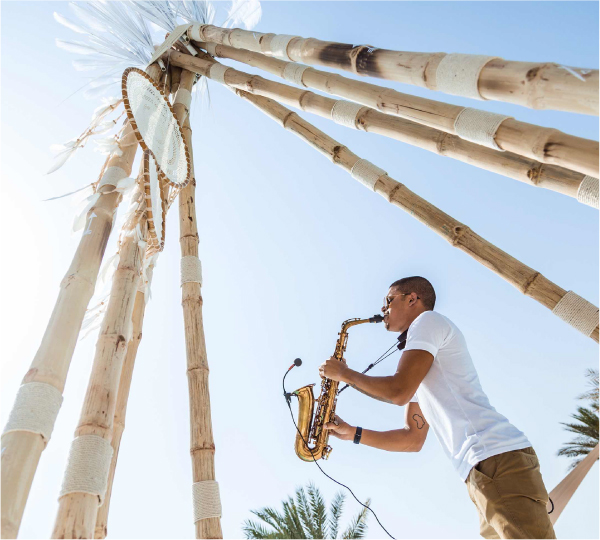 Recommended by

The meeting point for the White Party is at infusion Beach Club (the only beach club located right on the Magaluf Beach.) Just a five-to-ten minute walk from Stereo Bar at the bottom of the Magaluf Strip, or two minutes walk from Mulliagans bar at the top of the strip.
Infusion is located right next to Foxys restaurant- Please be at the beach bar for 21.00- ensure your bring your tickets either in paper form or in e-ticket form saved to your phone. The White Party Reps will be waiting to collect your tickets and give you your fabric wristband for admission to the Party!
WHAT'S NEW FOR
WHITE PARTY IN 2022
What's new for White Party in 2022!
White party has always been Magalufs classiest event - time to ditch the Rushkinov vodka and move onto to the champagne, strawberries and the Pornstar Martinis!
This summer we are bringing in some of the ultimate 'Sunset Sessions' DJ's and percussion to provide the coolest of soundtracks to this special night!
This night has always been the magical key to unlocking your inner Instagram queen! The overflowing ball bath-tub, our incredible floral Instagram wall, and our incredible dedicated white-party face and body artists to make sure you're looking almost as fabulous as Beyoncé!
The white party accessory's also provide the final touch to any must-have Insta-worthy photo!
This year we will also be launching our huge white party balloon release as the sunsets perfect for your insta story!
Also expect more top-notch DJ talent as we hit the strip to carry on the antics! With free Sambuca and caramel vodka shots and a bevy of drinking games to get this party lit!
#WeAreWhiteParty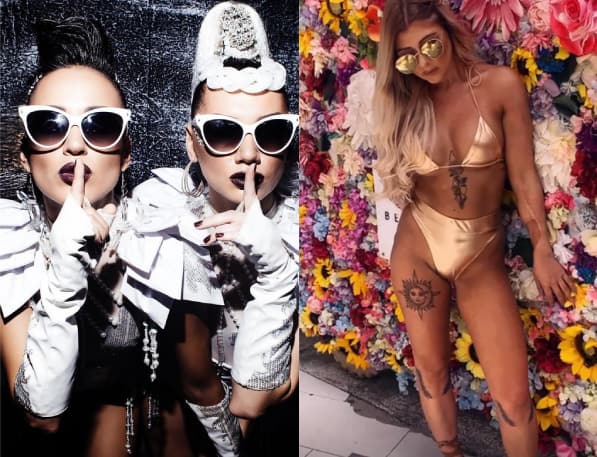 Please be aware that white party is a licensed event- be aware of street sellers who notoriously try and sell cheap imitations of this established night event. Many bars such as Stereo bar and Red Lion bar will also try and manipulate you into their 'official White Party Pre-party' these are completely fake and you will simply be ripped off for drinks- we have no association with these bars in any capacity. If you are ever unsure pleas contact a member of our team on the details above.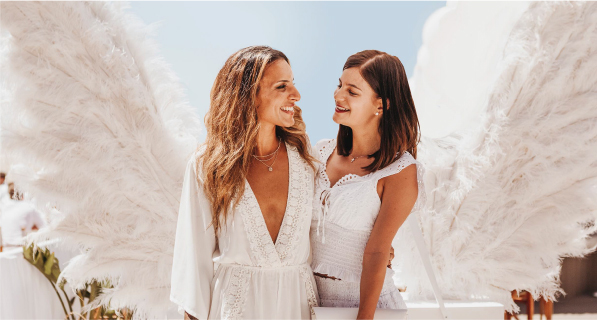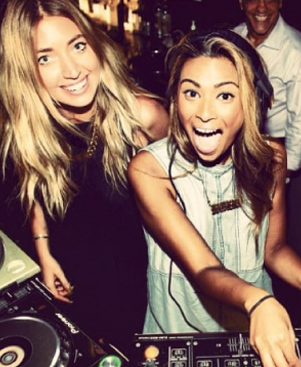 Having learnt our craft in Shoreditch London we quickly realised we wanted to live the DJ life abroad. After a successful stint on the white isle we will now be brining our high energy Balaeric house music to Mallorca . We will be playing Residency at the White Party every Week from May until September. See you there!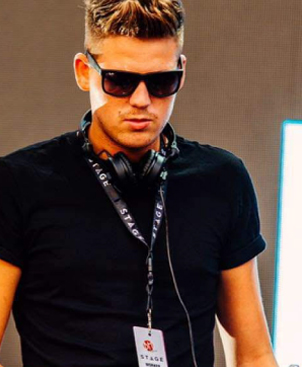 Hi I'm Ryan Miles- Mallorca has been my home for almost a decade now, five years of which I've had the privilege of having a Residency spot at BCM supporting some of the biggest artists on the planet. Buzzing to playing in front of you guys on the Ultimate Package events this summer!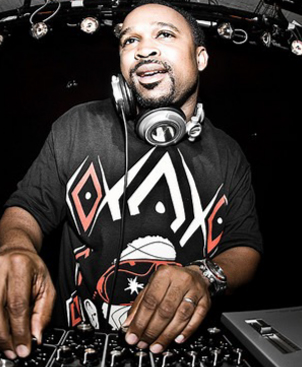 I will be bringing my Aussie Vibes to Magaluf this summer. Super excited as this will be my first gig in Europe! I am currently resident at Sub Club in Melbourne and will be bringing you the latest house music from across the globe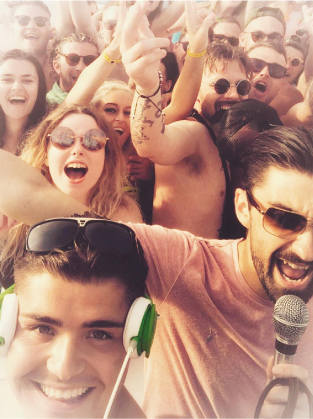 Mike 'House cat' Lorenzo! I've been DJ'n in Marbella and Magaluf for over five summers now! I'll be behind the decks once again this summer on the ultinate Sunset Booze Cruise, Pirates Reloaded, White Party and many many more of the top nights we have over here! Let's make it a summer to remember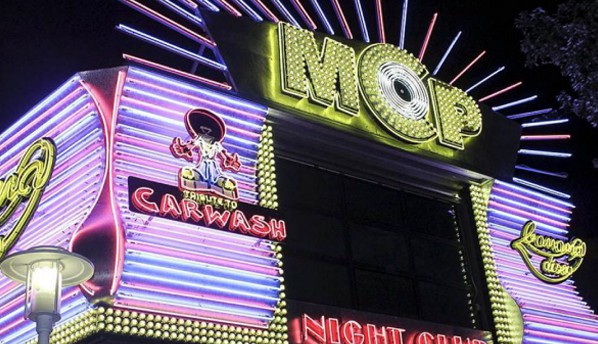 The official home of the Magaluf White party this summer! The optional upgrade will include entry into all MCP night-clubs! Your white party night just got BIGGER! Every Monday night a chart topping DJ + Paparazi celebrity night will be lined up for you! Prices of upgrade will vary over the summer-
This summer we are proud to announce the White Party VIP after-party will be in association with Belvedere vodka- bringing you a host of alchemist- inspired cocktails with one of the worlds leading vodka brands!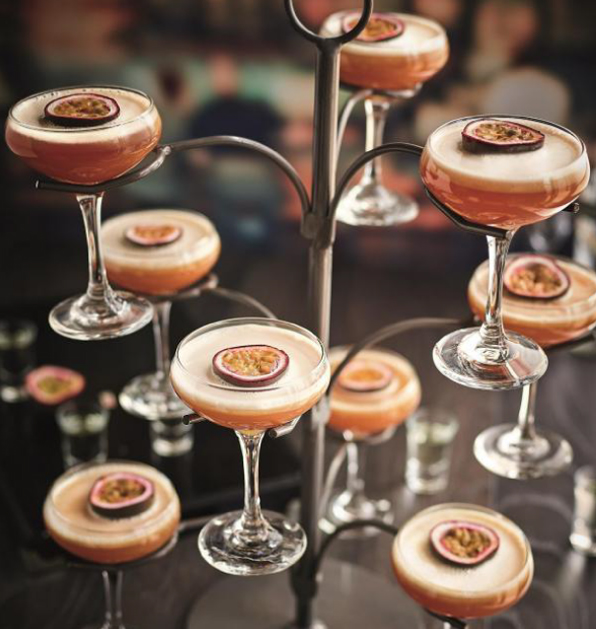 MCP

1am
onwards

White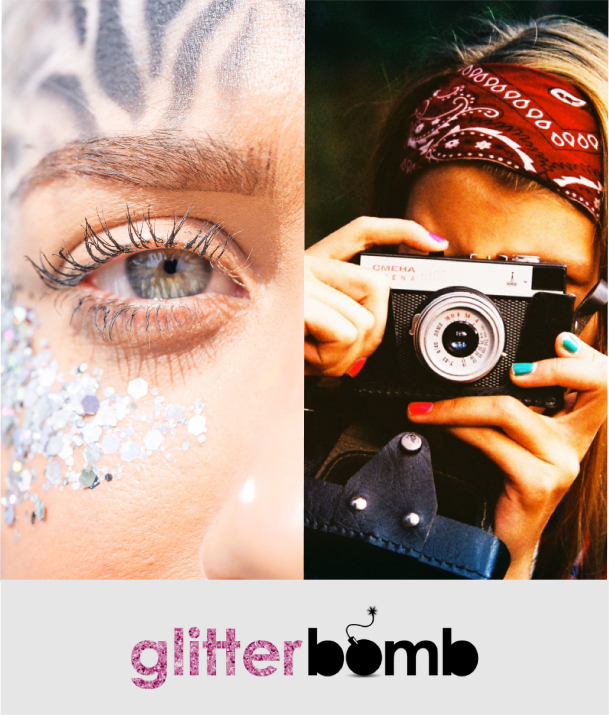 FREE HD PHOTOGRAPHY
OF YOUR DAY
We are Pixie and Hannah from 'Glitter bomb! We are both professional Instagram make-up artists and Photographers who have been working VIP events for over ten years! (Damn we sound old! Hahaha)
The guys here at Magaluf Events will make sure you have a super fun night at the white party. Our job is to capture all the crazy moments of you and your friends having the time of your lives and make sure your Instagram blows up with jaw dropping photos of you all. Get involved in with are custom made white party backdrops and glitter bomb body art. Release the vogue front cover model within hahah! See you all in Magaluf soon! Let's make it a holiday to remember!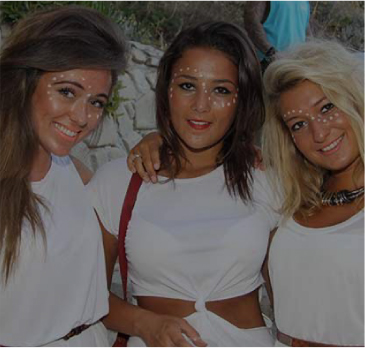 Work abroad
this summer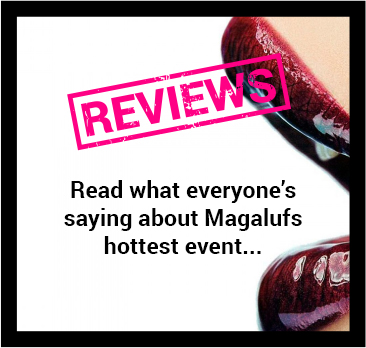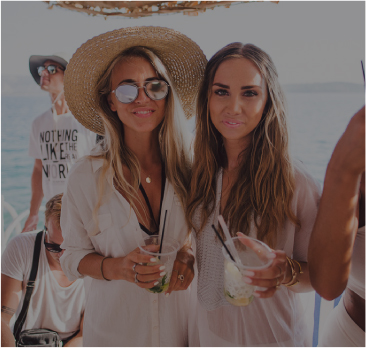 Stag & Hen
packages