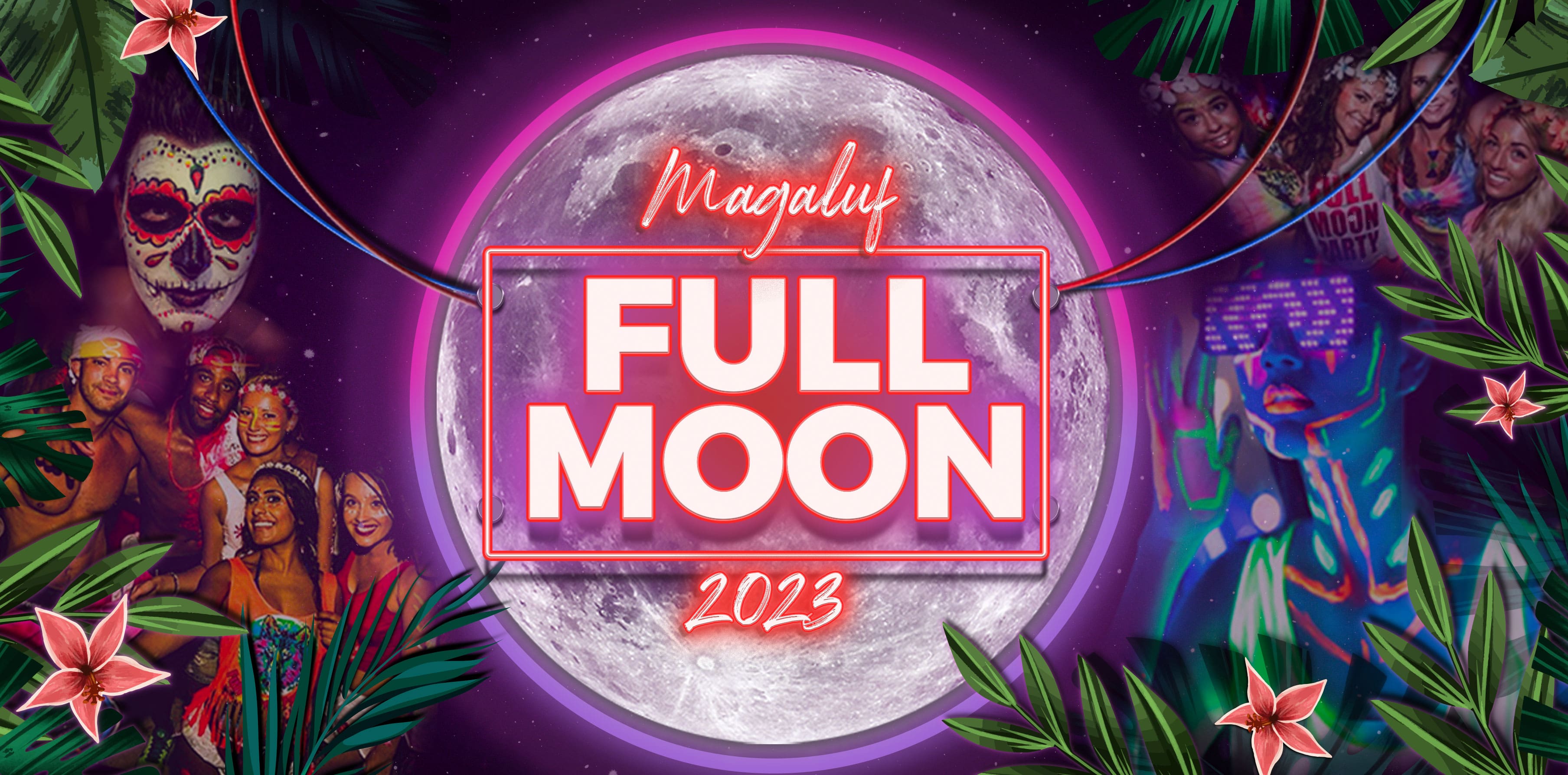 MAGALUF FULL
MOON PARTY 2023
The World famous Thailand style full moon party makes its way back to Magaluf for another unforgettable summer! Once again thousands and thousands of Party People just like you will join in with one of the craziest nights in the Magaluf bars and clubs.
The Magaluf Official Full Moon Party breaks the mould when it comes to events on the party island! Meeting at our beachside bar- you'd best get ready for one unforgettable night of wild partying under the stars!
The new look Official Magaluf Full Moon Party consists of multiple venues all joining together in a street festival, each show casing the Thailand style themes which you would expect as if you were in Thailand!
Enjoy UV Neon face and body painting and of course the extraordinary world class fire and acrobatic shows! We'll also be bringing you world class DJ's and confetti cannons... it's guaranteed to be one of the wildest nights of your holiday!
The Full Moon Party also includes a Free Full Moon vest to ensure that you have something to remember the night by!
For an additional upgrade there is also VIP entry to the ' Total eclipse' after-Party where you can party till the early hours of the morning.
Tickets for the Official Magaluf Full Moon Party are extremely limited and must be pre booked in advance. Any ticket purchased from this website will be fast tracked to the front of the queue. This event is included in the best selling £99 Ultimate Package.
The Magalufevents.com team want to hear about your time on our events! Our unrivalled five star rating let's us know we are still the number one event team in Magaluf when it comes to headlining events in Magaluf! Jump to the website Reviews.com to read over one THOUSAND independent reviews- just search 'Magaluf Events Company'
Whats included
Full moon party
Standard
£25
Magalufs hottest beach side venue
Free neon body paint
Live DJ
Free T-Shirt
Thailand Full Moon Party Buckets
fire show
Stilt walkers
Go Go Dancers
UV Glow sticks
1500 Party people each week
Club entry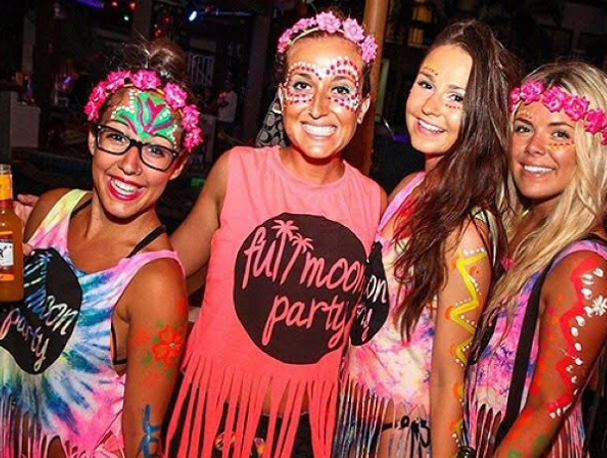 The meeting point for the Full Moon Party is down at one of our flagship bars- Coco Bongos. This a five minute walk from the top of the Magaluf strip/ Magaluf Square. It's located directly opposite McDonald's Thousands of you will be staying in the BH hotel this summer- Coco Bongos is literally a couple of steps away!
Dress code is always pretty casual for the Full Moon Party - glitter, sparkles and neon paint has a habit of going everywhere and anywhere! So maybe avoid wearing your best clothes for this one! You will also be given your official 'Free Full Moon Party' vest- it's not compulsory that it has to be worn but it does look awesome with everyone wearing their vests as we take over the whole of Magaluf!
WHAT'S NEW FOR FULL MOON PARTY 2023
Every year we strive to make the Official Magaluf Full Moon Festival a bigger and better spectacle!
This has always been an incredibly special event on the Magaluf Calendar and is now officially the longest running night event here in Magaluf- which just goes to show how popular it's remained year after year!
The Thailand inspired fire show has always been the Jewell in the Official Magaluf Full Moon Party crown- this summer we have upped our game by bringing over the Sergio brothers from Koh Phangnan,Thailand! These guys have hosted full moon parties to over 80,000 people on the infamous hedonistic Haad rin beach- so expect some heart stopping fire breathing and world class acrobatic entertainment!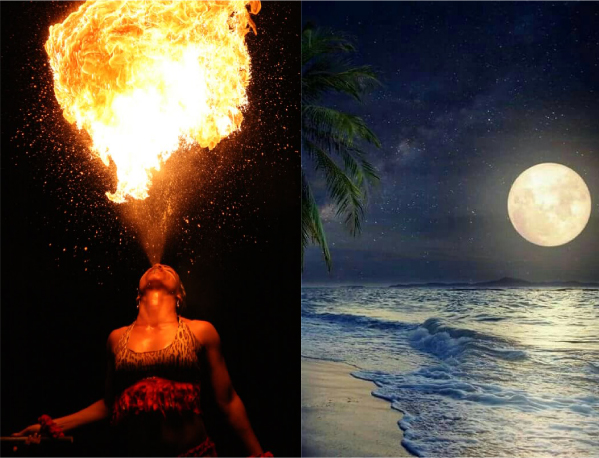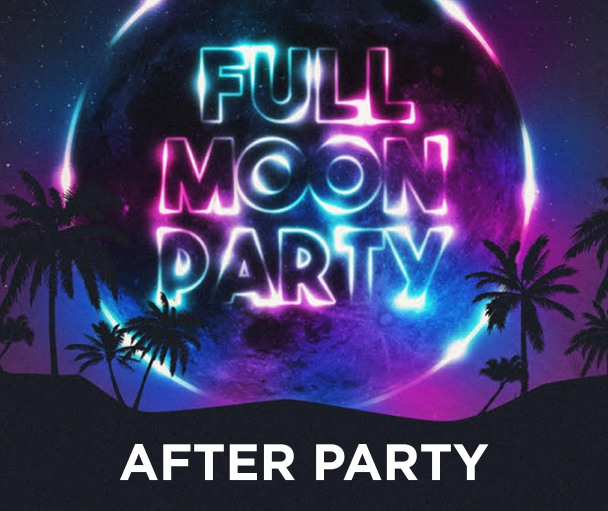 The party doesn't stop when the Magaluf Full Moon descends! As soon as the nights shenanigans winds down it's all stations go for the ultimate 'Total Eclipse' after-party! Join us at the bustling MCP club! One thousand people, a lot of neon paint and glitter! With huge DJ sets from DJ slater and Richie Rich! The Full Moon Party is always a night to remember!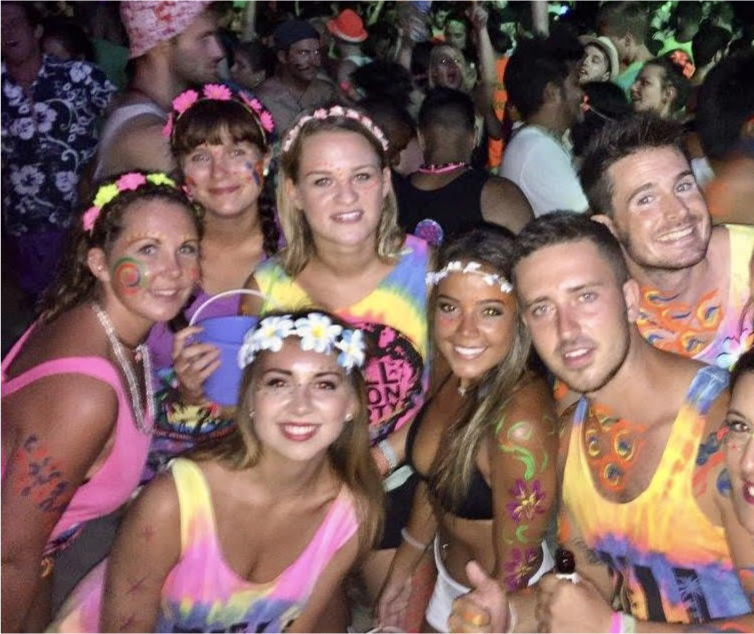 MCP
Boomerangs

1am
onwards

Open
Until
till 6am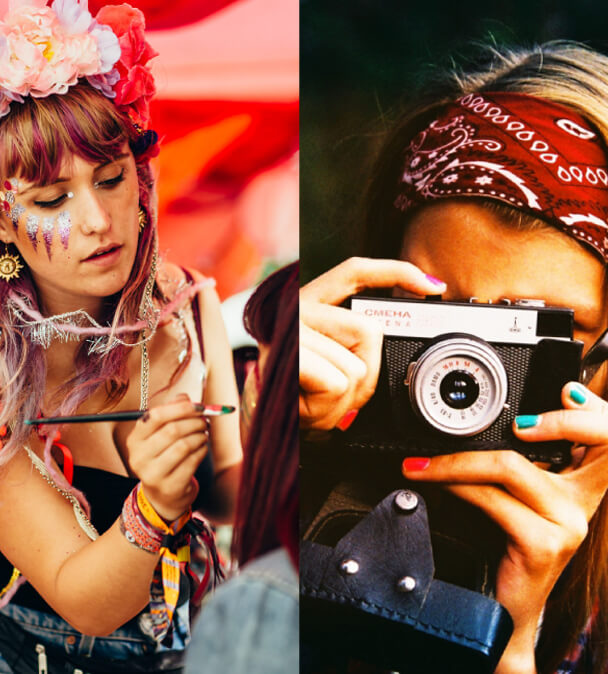 FREE UV PAINT (BY
PAINTGLOW TEAM) & HD
PHOTOGRAPHY
Hi I'm Alex, I've been part of the Magaluf Events Company Ultimate Package and Full Moon team for five years now! Its a great job getting you all looking fab for the Magaluf Full Moon Party! It's always one of the best night of everyone's magaluf holiday! I can paint a variety of freestyle patterns to make you all stand out from the crowd. If you have any ideas or have seen something you like let me know and I'll make it happen! Upgrades are available for more detailed work and body paint! Perfect for the like count on you Instagram hehehe! Don't forget Ola, our resident Photograoher will be on hand to get some great photos of you all painted up which she will upload to your albums! Have a great holiday! See you all soon! Alex and Ola.