10 DO'S AND DON'T IN MAGALUF THIS SUMMER
DO'S
Do get a Magaluf tattoo (discounted)
Magaluf has over 20 professional Tattoo studios with highly skilled artists in each one! Whether you have always wanted a tattoo with a design in mind or you just fancy getting one for a souvenir from your magaluf holiday, or a matching one with your friends ; magaluf is the perfect place to get your tattoos. Tattoo shops in magaluf are open long hours typically from 11am until 6am giving you plenty of opportunity to shop around and get the designs that you want. We would recommend that you get your tattoos towards the last few days of your holiday as you won't be able to get into the sea or swimming pool once you have your magaluf ink! For those lucky enough to have purchased the Magaluf Ultimate Package you will get up to 70% of tattoos with your Ultimate Package Magaluf Vip Wristbands! Just show your wristband to Magaluf Tattoo (situated behind Jokers bar) to receive massive discounts on tattoos and also piercings!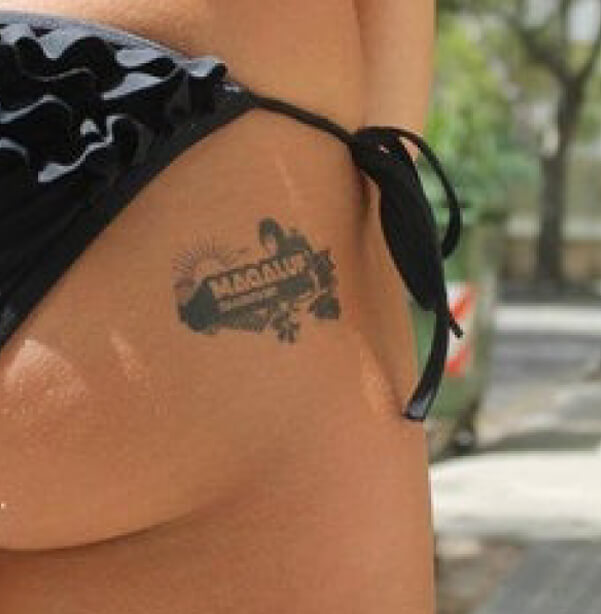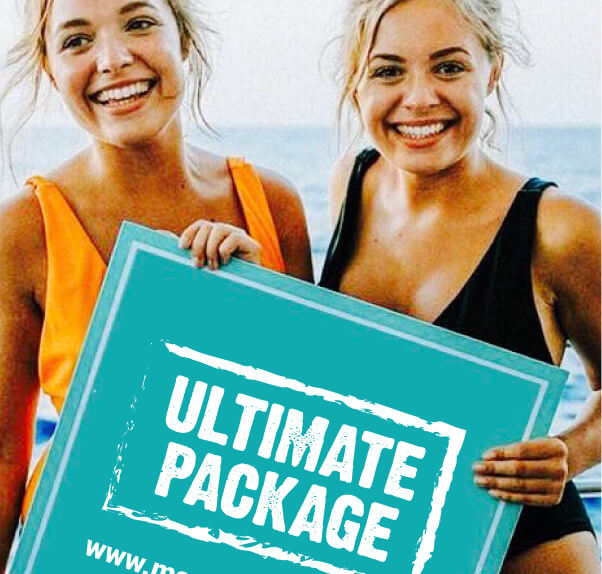 Do get your ultimate
package online online.
We advise you to be smart and book your magaluf ultimate package online. There are plenty of reasons to book online. You will save £200 by purchasing online as opposed to purchasing from greedy hotel reps on high commissions. Online the package will cost just £99 whereas the reps charge upwards of €300. The second reason to purchase online is security. You know you won't be scammed online as you are buying from a reputable company if anything goes wrong you can get your money back, on the other hand it is extremely unlikely you would be able to get your money back from a dodgy rep in magaluf. Purchasing the Ultimate Package in Magaluf is essential to make the most out of your holiday it includes the hottest 8 events and is widely regarded as the best thing to do in Magaluf!
Do pre drink on the balcony
One of the best thing about being on holiday is being able to pre drink on your magaluf hotel balcony with your best friends. This is certainly one thing you cannot do at home! Bring your speaker from home so you can listen to all of your favorite music and buy some alcohol from one of the many supermarkets in magaluf which offer every drink you can get back home and much more. The alcohol prices in the shops are also a fraction of the price that it costs in the magaluf bars and magaluf clubs so we would definitely recommend pre drinking before you hit the magaluf nightlife! Pre drinking is also a great way of making new friends in your hotel as you can make friends with other hotel guests and party with them (just avoid climbing balconies as people do die every summer).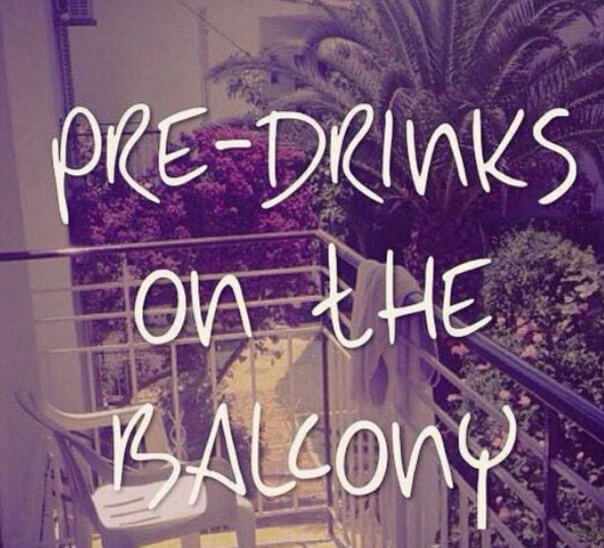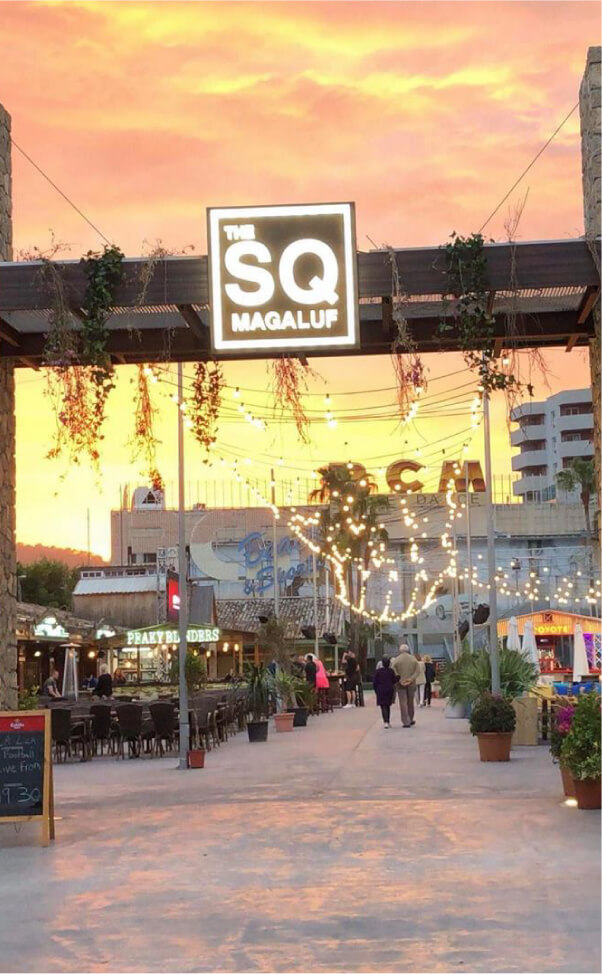 Do visit Magaluf square
Theres plenty to see and do in Magaluf. Although the magaluf events such as Sunset Booze Cruise and the The Full Moon Party are the most popular things to do, we would recommend trying other bars in magaluf too. The magaluf square is situated below the Magaluf strip and behind BCM nightclub. In the Magaluf square you can find a few bars and also Plaza Emoriyum which is essentially a posh food court. With 12 restaurants competing for your custom inside the classy establishment. Food from all around the world is available with some of the finest quality ingredients and professional chefs there to cater for all of your needs. There are Italians restaurants, gourmet burger bars, Spanish Tapas, british fish and chips, a steak restaurant, Thai food and many other restaurants for you to try. There is also a fine selection of beers from to try around the world. In the Magaluf square you can also find a Beer Keller bar which serves a large amount of different types of quality beer in Stein 2 LTR glasses. There is also a Coyote Ugly themed bar in the square where you can find sexy dancers, and stage shows on the bar. It is definitely one of our favorite bars in Magaluf. On the opposite end of the square there is a Peaky Blinders bar which has a vibrant atmosphere day and night and is well themed with Peaky blinders photos in the Garrison pub just like on the TV show. The Magaluf square is also an incredible place to watch live sport. There is a capacity for thousands of people in the square which means atmosphere for World Cup and or European games is like no other. Make sure you visit the Magaluf square at least once. You will not be disappointed!
Do dine in a beach side restaurant
One of the best things about Magaluf is the amazing long golden sandy beach so why not enjoy your meal over looking it. We would recommend you to dine in one of the beach side magaluf restaurants at least once during your holiday! There are over ten restraints on the beach for you to choose from. Our favorite restaurant is Black Beards (previously knows as Pirates) where the food is delicious they specialize on food from a charcoal grill so burgers and meats are incredible. If you fancy Pizza then Foxys restaurants is highly recommended or if you fancy something a bit higher end then try either Foleys or Zhero boat house. If you fancy a steak served on a hot stone try the black rock restaurant beneath oceans beach. Tom browns is another popular restaurant on the beach which has a huge selection of all food. It Mat have the biggest food menu in Mallorca!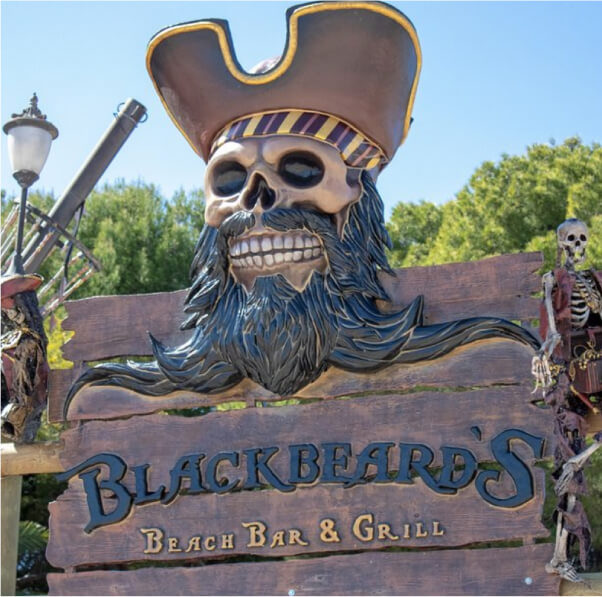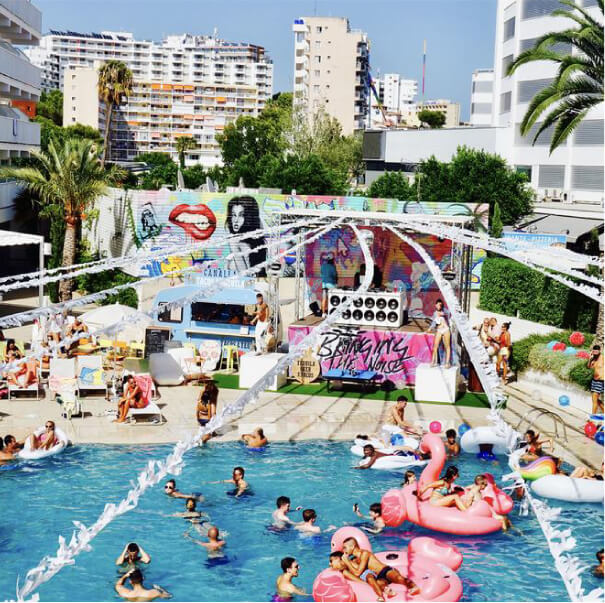 Do have a day session
The sun is shining all day long in Magaluf so why not make the most of it and have a day session drinking in the sun (something which you can rarely do back in the UK). There are many places to go from a day session, Dreams bar is always popular with stag and hen groups. Magaluf square has a great atmosphere in the day and you can even purchase your own pump and barrel of beer to get through if you think you can drink a whole keg! You can also have a day session in your hotel (if you are all inclusive why not make the most of it!). Sunset booze cruise is also a day session as the magaluf boat party sails around 3pm. Which is enough time to brush off your hangover from the night before and get ready for an afternoon of fun in the sun! Magaluf events company also host a weekly pool party which is an ideal way to day drink with the best tracks of the summer with hundreds of party people.
Do invest in a hotel room safe
Every summer we hear that event tickets get thrown away by the cleaners or money has gone missing during an after party in the hotel room. We strongly advise you to invest in a safe in your magaluf hotel to ensure that this does not happen. Most hotels rent a safe for a few euros a day which is definitely worth it! Keep your money and event tickets safe!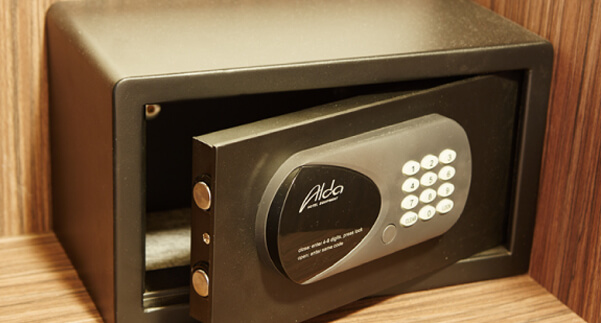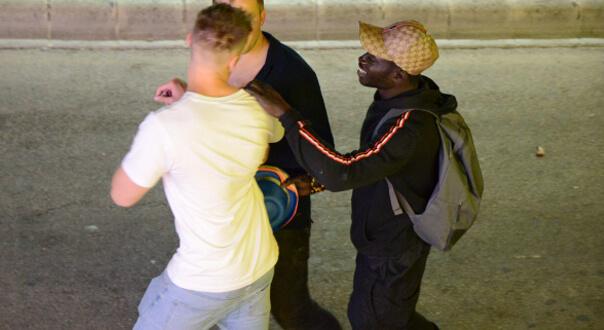 Do look after your friends
Unfortunately every summer we hear of people getting mugged, attacked or not making it home alive because they have fell or a balcony. Please go home in pairs and look out for each other and don't climb balconies!
Do have an alcoholic drink with breakfast every morning - why not!
You are on holiday after all! A can of Kopperberg with your breakfast will waste the hangover and put you in good spirits for the day ahead. Other favorite breakfast drinks are a Turbo shandy (a bottle of Smirnoff ice in a pint glass then filled up with beer or a WKD.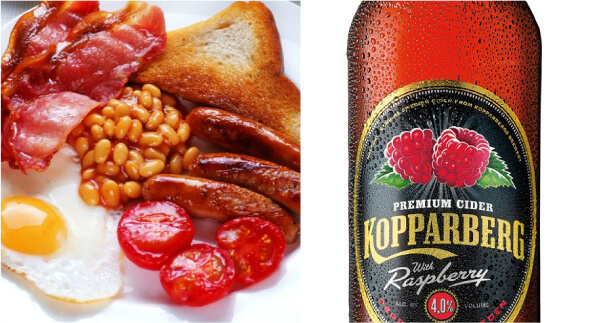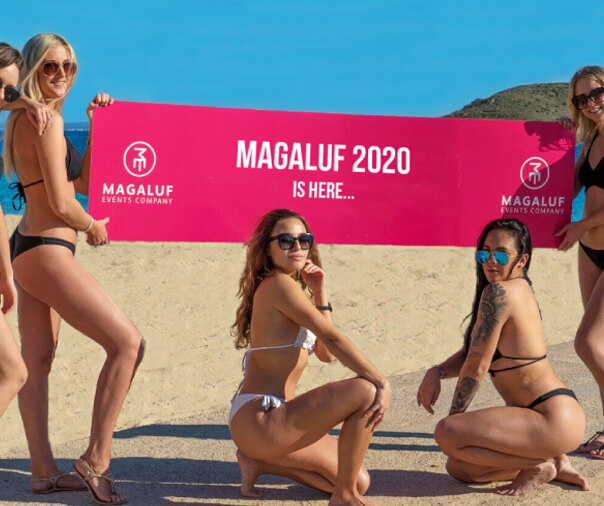 Do your research on the
best events package.
Everyone knows the the Magaluf Ultimate Package from magalufevents.com is the most popular but unfortunately some people make the mistake of booking through another website which leaves them very disappointed! Do your research as there are many companies who have copied the package but offer inferior or non existent events! Do your research and it in doubt drop us a WHATSAPP here and we can advise you :). The easiest way to tell the best events package is to see it sunset booze cruise is included. This is a premium event, if this is not included then it's likely that the events package won't be very good!
Don't skinny dip on the beach
Unfortunately every week we hear many stories from holiday makers who get their belongings stolen from the beach when they go swimming on the beach at night. If you are skinny dipping not only will you lose your belongings but it will make a very embarrassing walk back to your magaluf hotel room with no clothes on!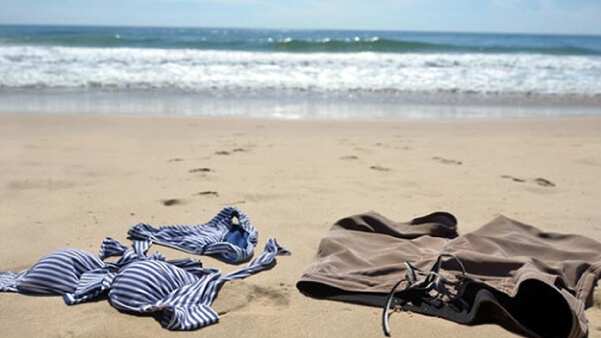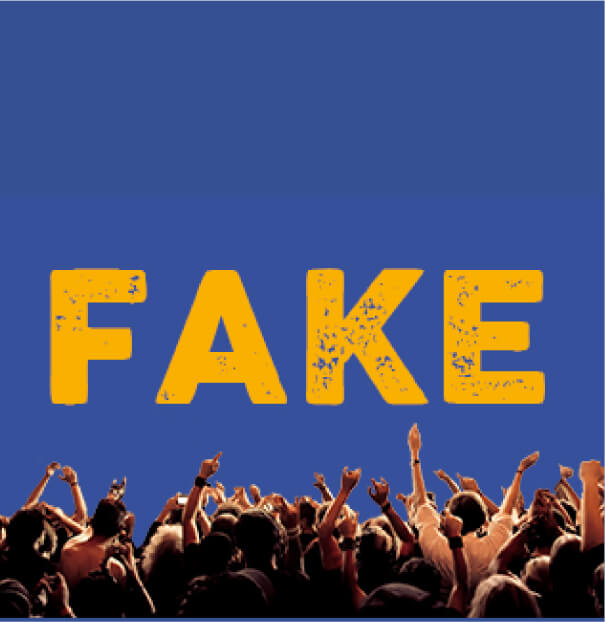 Don't buy fake events
We hate to see anybody getting scammed on their holiday but unfortunately it does happen. Every summer there are rogues who wonder the street looking to earn a quick buck. Please be careful and ensure you purchase your tickets from an official source. We advise to book online at magalufevents.com or from an official ticket stand such as the one at Linekers bar. The great thing about purchasing online is you have buyer protection from credit card company or PayPal. You also have exactly what to expect on your emails and on the website and a contact number. If you decide to purchase from a rogue seller it is unlikely that you will find them after you have parted ways with your hard earned cash. So for all your magaluf events make sure you purchase online! It is also cheaper to purchase online as no commission needs to be paid out. The magaluf ultimate package is £99 online or €300 in resort which is a huge saving!
Don't forget to wear sun screen
It's important to wear sun cream on your Magaluf holiday! THE WEATHER IN MAGALUF is very hot. Do not be that inbetweener who thinks they are hated we than the sun! You will still get golden tan by the end of the week if you wear sun cream. Every summer we see a lot of people with bad sun burn, or peeling skin!! Trust us nobody wants peeling skin!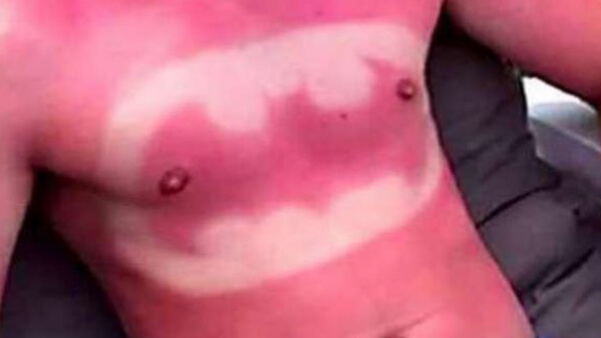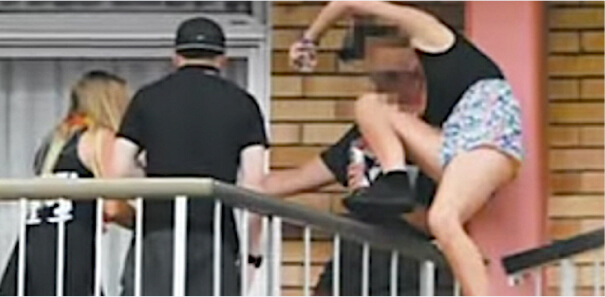 Don't climb balconies!
Tens of people have been killed in balcony deaths in Magaluf in recent years. This is no laughing matter. We urge you to not climb balconies it's not safe to do so whether you are sober or drunk. Every year there is at least one balcony fatality in Magaluf please don't let that be you or your friends!
Don't expect McDonald to do
breakfast.
Unfortunately one thing Magaluf does not offer is a McDonald's breakfast menu. So when you are hungover and in need of a decent breakfast don't think about Mcdonands! McDonald's in Mallorca serves the same menu all day long so you can still get your cheese burgers and Big Macs but you won't be able to get your bacon and egg mcmuffin! There are plenty of places that do good breakfasts in Magaluf! You can get a fry up for as little as €2.90! It's likely that you will get your breakfast near to your hotel so if you're staying in the Martinique, Don Juan, HSM Atlantic or the Guadalupe then the best place for you grab a decent breakfast is Dreams pub. If you are staying at the BH, Sol y Vera, Hotel Samos, Sol House or fiesta Sahara try Coco bongos or Linekers bar for a good fry up. If you are staying at the Honolulu we would recommended Eastenders bar for breakfast. If you are staying up the hill in hotels such as the TRH, Lively, Vista Nova, Sotavento or the Sandalo then the best place to get a breakfast for you is Lyria restaurant where you can get a decent Magaluf breakfast for under 4 euros.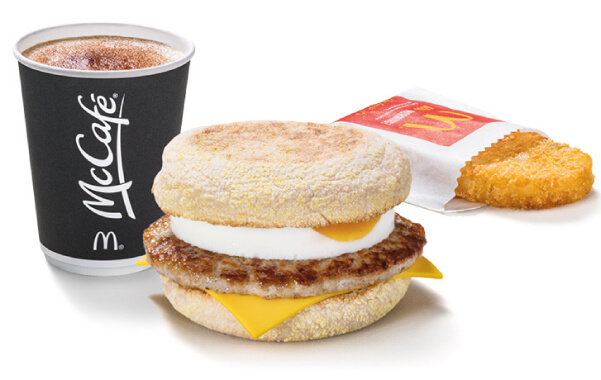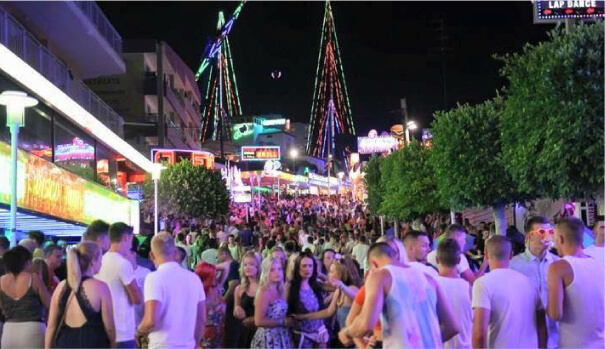 Don't bring high heels for night out
on the Magaluf Strip
We get asked whether girls wear high heels on nights out a lot! The answer to that is no the dress in the magaluf bars and clubs is casual, there's no need to wear high heels and you may actually look out of place if you do. The Magaluf strip where the main bars and clubs are is also quite steep so it is best to wear flat shoes!
Don't be late for
Sunset Booze Cruise.
This is very important. Sunset booze cruise is likely to be the best thing you do on your Magaluf holiday so please be on time and don't miss the boat! The Boat is always on a tight schedule it must leave on time and therefore it cannot wait for guests who are turn up late! It is essential that you meet at the magaluf boat party meeting point at the time on your ticket and hand in your ticket into the reps so they can give your wristbands ready for the party ahead! If you are running late for sunset booze cruise just drop the staff a a message and they may be able to swap you onto an alternative day. Sunset booze cruise sails every day in July so usually people can squeeze onto another day if there is some notice. If you want to party hard this summer make sure that you join us on sunset booze cruise. It was voted the best Magaluf event in 2019.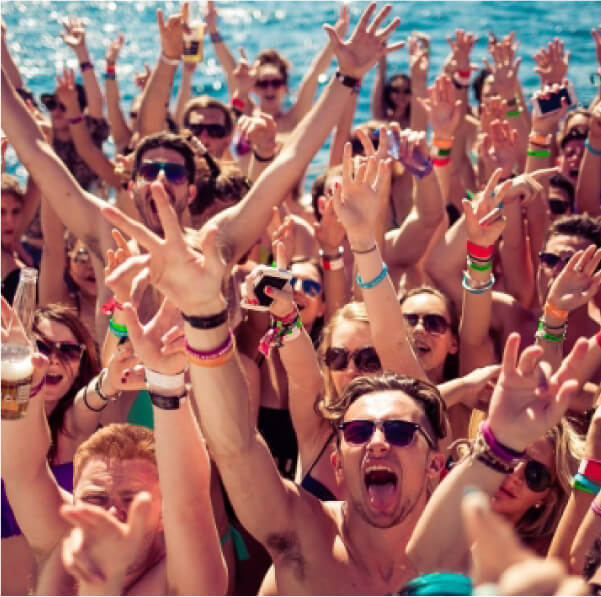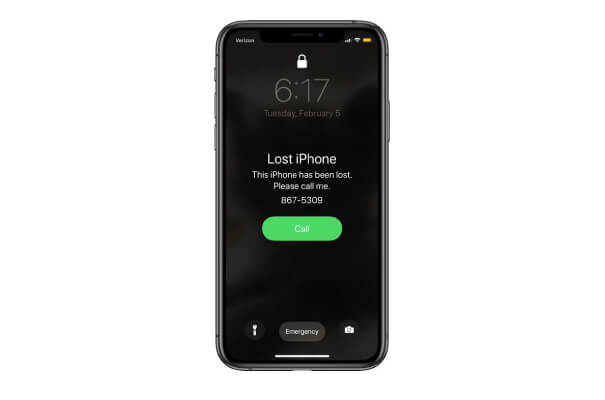 Don't lose your phone in Magaluf!
Every night a lot of people in Magaluf lose their mobile phone. Whether they've been pick pocketed, lost it in a Magaluf nightclub, a Magaluf bar or had it stolen whilst swimming in the sea after dark...it's safe to say that unfortunately phones go missing every night without fail. Our advice is to take good care of it, don't let it out of your sight, definitely do not leave it in your clothes on the beach whilst you go for a swim at night time and get some travel and gadget insurance in case you do misplace it!
Don't try to swim to lizard island
(unless you're a very good swimmer).
The island just off the Magaluf beach is actually a lot further away than it looks. Our advice is don't try and swim to it (unless you are an exceptionally strong swimmer). On the other hand you can hire a Pedalo from the beach and you can ride it over to the island and back to the beach. It will likely take around an hour to get there and back and it can still be challenging in the heat of the summer months!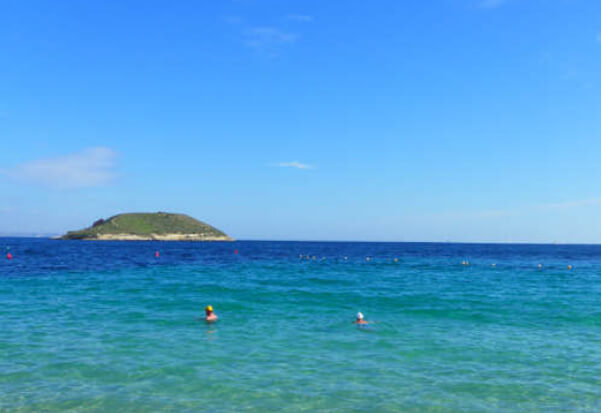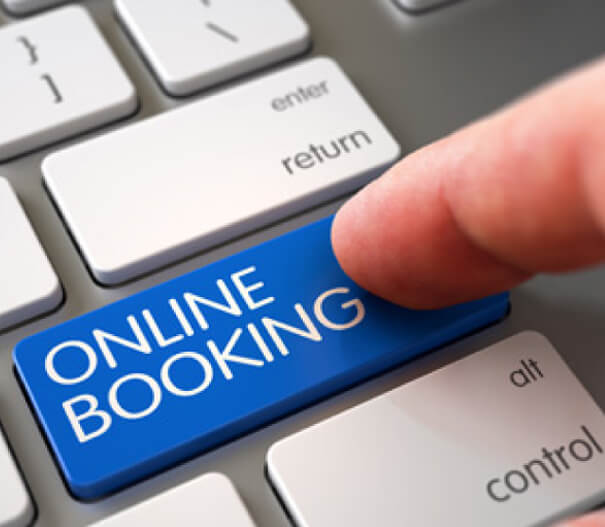 Don't forget to buy your Magaluf
events before you arrive.
We can't stress how important it is to buy your events online. Firstly the events are a lot cheaper to purchase online as huge commissions do not need to be paid to the ticket sellers. Secondly you can be sure the events online are legitimate. Thirdly when you purchase online you have insurance with your credit card so if something goes wrong you can get your money back if you buy in resort from a ticket seller this is unlikely to be the case! The fourth reason is the best events sell out in advance so if you're planning on smashing the Magaluf ultimate events package you'll need to book in advance as the events do sell out! Get your Magaluf ultimate package here magalufevents.com/sunset-booze-cruise.